LASER THERAPY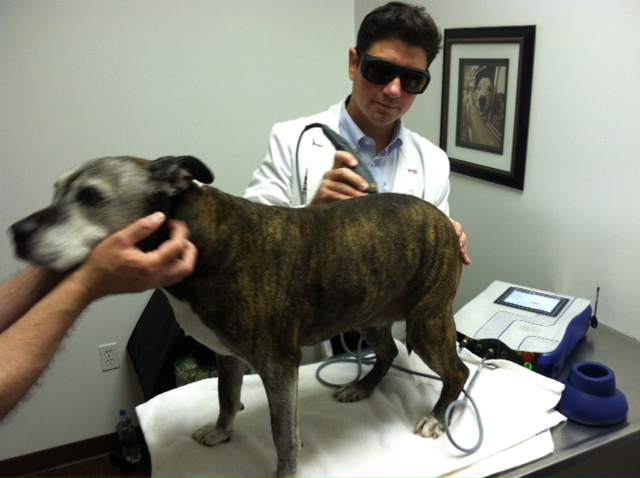 Laser Therapy
Your pets are part of your family and you want them to have the best quality of life. Laser therapy can help achieved that goal. We have the most advanced equipment on the market deliver those results.
Conditions that can be improved include:
Arthritis
Acute & Chronic Pain
Back Injuries
Sprains & Strains
Inflammation & Edema
Wound Healing
Post Surgical Pain Management
What Advantages does Laser Therapy have over other forms of therapy?
Does not require the use of drugs or surgery
Fewer side effects/risk
Quick and convenient
Studies show that it is equal to or more effective than other forms of physical therapy
Benefits Include:
Non-surgical treatment
No patient sedation or restrain required
Extremely safe with no side effects
Can be combined with other medications or other arthritis treatments
Immediate results:
Most treated pets feel better in 12 to 24 hours after treatment
Speeds healing process
We offer the latest in Laser therapy treatment options to provide an alternative solution to traditional pain management. Ask us how Laser therapy may provide a solution to your pet's muscle and joint pain.
 HOME