TECHNOLOGY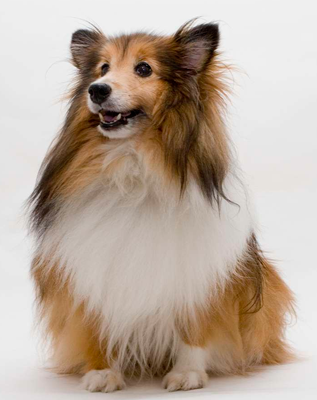 Our office employs state of the art technologies.  These technologies benefit the patients by offering improved diagnosis and care.
Lasers
The use of lasers in veterinary medicine has brought about many great advancements.  The use of lasers allows for procedures that are less painful, reduce the amount of tissue loss, and provide a reduction in bleeding.  The use of a laser allows some procedures to be performed without the need for a shot.  Our practice uses lasers to improve the patient experience and to allow us to provide technologically advanced care.
Digital Radiography (x-rays)
Digital x-rays reduce the amount of radiation needed as compared to film x-rays.  The improved diagnostic capability of digital x-rays and the ability to view the x-rays on a computer screen allow the patient to better understand and follow treatment.  Digital x-rays are instant, there is no longer a need to develop the film.  Digital x-rays save time and increase patient care.  It's also a very green technology.  By eliminating film, developer and chemical waste it is better for you and the environment!
Dental Digital  Radiography (x-rays)
Dental Radiographs are commonly called x-rays. We use  dental radiographs for many reasons: to find hidden dental structures, tumors (malignant or benign), bone loss, fractures and cavities. Dental Radiology also helps with the diagnosis of diseases of the nasal cavity (nose). Is one of the most important tools in veterinary dentistry. Tuckahoe Animal Hospital is proud to have a full Digital Dental Unit available to all our patients.
Ultrasound
As a practice, one of our goals is to offer state-of-the-art medicine and diagnostic testing; so we are pleased to offer ultrasound services as a means of providing a higher level of quality care to our patients.
State of the Art Blood Analysis Machine
Tuckahoe Animal Hospital & Pet Center is equipped with the latest in-house State-of-the-art Blood Analysis Machines. Abaxis VetSacn HM5 Hematology System. This system is capable to display a comprehensive complete blood count (CBC) to our patients, and VetScan VS2 chemistry, electrolyte and blood analyzer that delivers uncompromising accuracy. The in-house blood analyzer machines are ideal for providing our patients with complete chemistry analysis for pre-anesthetic, general health, ill patients, geriatric, and wellness testing.
Wi-Fi
Our office offers free Wi-Fi for our patients use while visiting our office.
 HOME